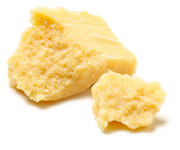 In the refrigerator case you can find:
burrata pugliese
PDO mozzarella di bufala
goat and sheep milk
cheeses from all over Italy
Tome delle Langhe
cheeses
There are over 150 varieties of traditional Italian cheeses; 35 of them are PDO (Protected Denomination of Origin) certified, which guarantees their quality and local production. Many of them are available in our shop!

However, the undisputed king of Italian dairy industry is "his Majesty" Parmigiano Reggiano.

Parmigiano Reggiano is a totally natural cheese, additive and preservative free;
it is made from the milk of cows raised in the area lying between the Po and the Reno rivers, across the hills and the lowland of Emilia Romagna.

The big Parmigiano wheels, famous all over the world, can only be made thanks to the century-old experience of our local dairies. But you need to wait at least 12 months before the Parmigiano gets its flavor.
To be sure it is the best, we only sell 30-month-aged Parmigiano.